February 28, 2017 10:00 am
Dear terminologist! Every month we offer you a selection of our favourite articles and blog posts on terminology.
In case you missed them, you can catch up by just clicking on the titles below, which will take you to the original posts.
Enjoy the read and share with us your own reading proposals!
Top 5 Articles of the Month on Terminology – January 2017
Top 5 Articles of the Month on Terminology - February 2017
Feb 27, 2017 - terminosophyblog.wordpress.com -

70
       Language is the system of using words to communicate with other people. Specialized language has the same function but in a different level. Learning and dominating vocabulary of a domain would give us the opportunity to comprehend specific topics and communicate about them. For instance, for making conversations about politics we need…
Feb 27, 2017 - nytimes.com -

40
At a time when many are questioning the definition of common words they thought they understood, dictionaries have made a surprising comeback in the United States.
Feb 27, 2017 - theguardian.com -

28
Even the literature that seems most rooted in one place is animated by writing from elsewhere – and trying to keep that influence out is profoundly dangerous
Feb 27, 2017 - massardo.com -

39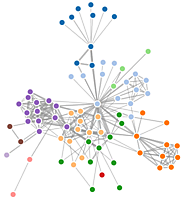 This is the first #SmartReads on the Translation Industry, a digest of interesting, popular or unusual articles and news on the translation & localisation industry. If you want to be notified every time a new digest is available, please subscribe here.
Feb 27, 2017 - bit.ly -

54
There are sectors where to find useful information about translation, interpreting and terminology. Let's see what we find about terminology on social media
---
Olga Jeczmyk: Translator-Interpreter, Social Media and Content Manager as well as Communication and Terminology Trainee. Terminology Coordination Unit of the European Parliament in Luxembourg.
2,829 total views, 1 views today
Categorised in: All posts, Top5 Articles of the Month on Terminology