November 6, 2017 2:35 pm
Dear terminologist! Every month we offer you a selection of our favourite articles and blog posts on terminology. This month we are recommending  these five articles for an interesting read. We hope that you will find them very interesting too.
In case you have not read them, you can catch up by just clicking on the titles below, which will take you to the original posts.
Enjoy the read of our top 5 articles of the month, and share with us your own reading suggestions!
Top 5 Articles of the Month on Terminology - October 2017
Oct 31, 2017 - theguardian.com -

18
Palestinian man questioned by Israeli police after embarrassing mistranslation of caption under photo of him leaning against bulldozer
Oct 31, 2017 - money.usnews.com -

21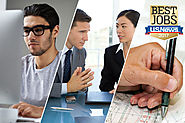 Web developer, translator and cartographer careers make sense for young professionals seeking decent salaries, good work-life balance and low stress.
Oct 31, 2017 - qz.com -

21
Stranger Things, which returns for a second season this week, was one of the first truly global shows on Netflix. The sci-fi series turned cultural phenomenon premiered last year just as the streaming service expanded from 60 countries to over 190. Netflix says the first season was watched by subscribers nearly everywhere around the globe. One member...
Oct 31, 2017 - info.moravia.com -

3
With all the new technology emerging in the localization industry, what do translators think of it? Are their concerns valid?
Oct 31, 2017 - ideas.ted.com -

19
Icelanders' extreme efforts to keep their language pure extends to what people can call their newborns.
Top 5 Articles of the month on Terminology – September 2017
Top 5 Articles of the month on Terminology – August 2017
---
Edited by Liam Kennedy – Schuman Trainee at the Terminology Coordination Unit of the European Parliament. Graduate of Journalism with a Language (French) at Dublin Institute of Technology. Currently completing a Masters in Translation Studies at University College Cork.
782 total views, 2 views today
Categorised in: All posts, Terminology, Top5 Articles of the Month on Terminology